Pouches and Valves
Hydropac pouches provide a safe, reliable watering system for rodents without risk of cross contamination. Available as ready made pouches or a Hydropac machine can be installed in your facility to produce on site.
Replace water bottles, reducing the workload for technicians and thus the cost of watering animals
Maintain sterile water in pouches while in use for up to 2 weeks
Either source ready made pouches or produce your own pouches on site
Reduce storage space allocated to bottles, a small container holds 25 pouches in the space of 12 bottles
Add drugs or chemical compounds to individual pouches by using our special silicon patch
Also weanlings and weak animals are able to access the valve easily
Hydropac has been successfully trialled and used with mice, rats, guinea pigs and hamsters.
Sterile single use valves are provided in equal quantities to pouches or pouch material.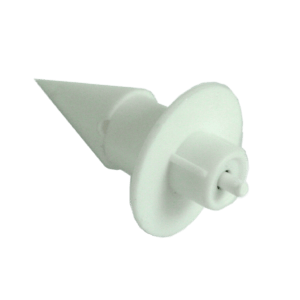 Sterile, single use valve minimizes cross contamination risks
For mice, rats, hamsters and guinea pigs
Weanlings access water with only 2 grams of pressure
Drip-free, patented design keeps cages drier
Easy and quick installation
Are available only in combination with prefilled Hydropac Pouches or as part of a Master Carton
Read more
Read less